As the old cliche goes, know thyself. Self awareness ranks among the most important skills for reaching your full potential in life. It helps guide decisions, provide insight into personal conflicts, and clarifying our own thoughts. Living a life without self awareness is like a playthrough of Skyrim without a HUD or stat menus. You can try to fight dragons and participate in the Nordic Space Program without ever checking strengths and weaknesses in your build, but the experience becomes so much richer when you explore the intricacies of the system.
Explore your own mind's inventory, and you can start this quest through journaling.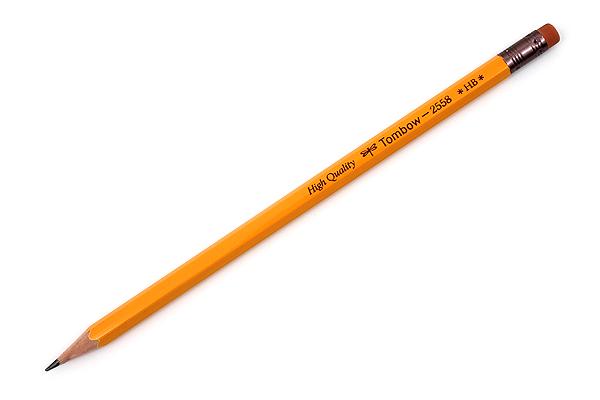 The Write Stuff
If you're a regular reader of the blog, you know there are always health benefits to the pro tips presented, and journaling is no different. Like many solitary, mentally-geared activities (like meditation), journalism assists in stress reduction. A psychological study on a group of undergraduate business majors found that students who were given a weekly gratitude journal assignment were more engaged in classroom discussion and reported feeling happier and more content on a mood questionnaire. Another study found that, despite youth shaming perceptions that millennials are hopelessly addicted to social media, students still frequently turn to journals as a mood management tool. Additionally, journaling has also been correlated with decrease of generalized anxiety disorder symptoms.
A few additional benefits include:
Clarification of thoughts and emotions. Basically, a space to 'unpack' the Sharknado of feelings raging in our heads.
An adventure log to reflect on our life's campaign progress as well as observe patterns in our feelings over time.
An emotional practice mode to express and discern negative emotions without delivering a Hyper Beam of frustration to someone we love.
A Pentafecta of Introspection
You may ask though, "What am I supposed to do, just sit down and write?" Yes actually, but a template to get started on the road to self awareness and introspection is always handy. Here is a handy template that I use daily, courtesy of I Hope They Serve Beer in Hell author Tucker Max's Mating Grounds podcast (I promise, the podcast itself isn't as douchey as the book), plus two additional sections I added. The five encourage gratitude, compassion, self examination, and empowerment through goal-setting.
You are, of course, not required to follow this template to a 'T.' If you have the sudden urge to express your burning rage at the critical response to the Warcraft movie in the form of hateful haiku, well, don't bother with the guidelines and unleash your poetic fury on those film snobs.
The five suggested journal sections are as follows:
Thankful For: Start your journal off with gratitude. List three things that you feel thankful for that day. It can be anything, from major things like appreciation of family or friends, to incredibly minor pleasures like noticing just how awesome your amiibo display looks for the third time this week. This sets the journaling session off on a positive note, dredging up some happy thoughts even if your mood is anything but. If nothing else, be thankful you're alive enough to be writing this journal.
Yesterday's (or Today's) Good Deed: The world can always benefit from good will and compassion for others. A daily commitment to at least one good deed makes you mindful of ways to help others, and including it in a daily journal keeps you accountable. It can be as major as helping someone whose car is broken down on the side of the road or as minor as a compliment on someone's outfit. There is no act of kindness too small.
Feeling: Insert your Shulk joke here. This will usually be the meat of your journal entry. Write down whatever is on your mind at that moment. Write about frustrations. Write about worries. Write about successes. Write about failures. Write about what you want in life. Write about what things you don't want in your life. Once you've thrown down something on the paper, expand on it. Analyze it. Ponder why you feel this way, what could be causing it. If writing about something bothering or frustrating, break it down piece by piece and analyze why each component of the problem is troublesome. Even if you don't step away from this journal entry with the problem solved, you can emerge with at least an idea of how to improve your situation.
How I'm Keeping Myself: "Keeping myself," what does that mean? Simple: it's the opposite of losing yourself. Our hobbies, friendships, relationships, and awareness of our own needs (both physical and psychological) can blur out in the day-to-day chaos of life. Self care is vital, and this section reminds you to take the time to practice it.
Want to Accomplish: Just like the first section begins the session on a positive note, this final bullet point sends you out into your day on a productive, proactive note. Think of something you want to accomplish that day, whether it be just another errand, beginning an exercise routine, cleaning your house, or whatever positive, productive thing you can think of. Even if you have no outstanding tasks and aren't really in a place to begin a new life pursuit, you can always resolve just to help someone that day.
Start Your Journaling Story
Journaling is most effective when practiced regularly. If it isn't feasible to write daily, then commit to at least a few times per week. Set aside a time you know you'll be able to sit down for fifteen to twenty minutes. Mornings are an effective time to schedule journal time. Just like scheduling exercise, the later you plan something in a day, the more likely it is the plan will be derailed. No time in the mornings before taking off for work? Adjust your schedule to wake up fifteen minutes earlier. This small alteration of your daily routine can pay its dividends as you reap the benefits of greater self awareness and improved stress management.
And if you don't feel like you have anything significant to write about, don't worry! Write anyway. You can always think of something to be thankful for, and you can always choose a productive plan for the day. If your 'Feeling' section is nothing more than "Nothing's really on my mind today. Whatever, I'm just going to play Overwatch," then write that down and be done with it. The important part is not writing profound insight to the human condition on a daily basis, but creating a habit of regular inspection of one's emotions and wellbeing.
American psychology pioneer William James famously proclaimed, "If you can change your mind, you can change your life." Cultivating a regular journaling habit helps you 'map out' the complex wasteland of your mind so you can reshape the landscape to make it work for you. Try this template, or even freestyling whatever ideas flow from your head, on a regular basis and see if any of the benefits I've described make their way into your life. You just might be surprised by the words that flow from your pencil.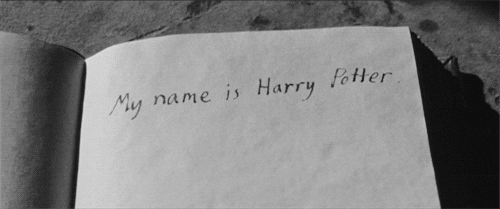 Do you journal regularly? Have you tried this journal template? Leave a comment about your thoughts and experiences!